I met my best friend 3 years ago today. Since then a lot has happened. This is the story of us. The short version.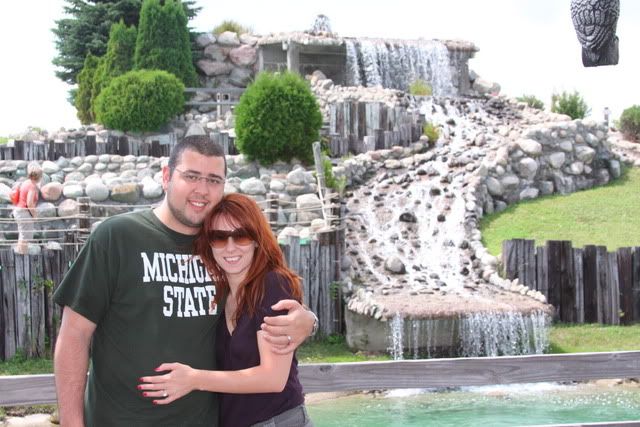 We met on a Sunday night, February 11th 2007. Immediately, we were inseparable. I even told my friend who was with me that night that I thought I would marry him. Corny, I know, but true. We had our first kiss at Northside Tavern in Atlanta. It wasn't too long before we were living together.
JP graduated from Georgia Tech in December of '07 and accepted a job in Miami. We met a lot of friends and had some really great times there. We lived and worked in MIA for a year and a half. Gears were set in motion for a move after a co-worker mentioned JP to a manager at his current company. Miami wasn't the best fit for us, so he took his current job and we moved, again, back to Atlanta.
About two months after starting the job, they started talking about sending JP to Germany or Paris. We had been talking about getting married for a while and tentative plans were discussed for a Spring 2010 wedding. Not very romantic, but we decided to get married in the Fall instead, just in case we were sent overseas. It's much easier to bring your wife with you, than your girlfriend.
We were married on August 9th 2009, in a ceremony, at my cottage, by the lake. It was preformed by the same pastor that married my parents 28 years before. There were only 8 people at the wedding, including the pastor and his wife. It was a very intimate event. We have now been married for six months.
After a nice honey moon and receptions both in Detroit and Miami, we returned home to Atlanta. We were only there for a couple of more months before packing up all of our belongings and shipping them overseas. We arrived here in Erlangen, January 9th 2010. We have so much to explore together.